2022: KAO'RU Exhibition Vol.17
-The Place where A.Marchini spent-
あのような経験を出来る機会は、
この先二度と訪れはしないであろう。
温かく迎え入れてくれたボフィーカのすべてに感謝する。
イタリアの名門、Mosetti家が秘蔵する書物、
「マルキニ回想録」
Days spent in Boficca.
The opportunity to have such an experiencewill never happen again.
With the good fortune of being chosen as one of the experienced people and Thank you to all the people of Boficca who they welcomed me warmly
(from Marchini memoirs)
A book treasured by Italy's prestigious Mosetti family
"Memoirs of Marchini"
Express that worldview
2021: KAO'RU Exhibition Vol.16
-Collection of the Mosetti Family-
名門モゼッティ家(Mosetti Family)の所蔵から
ボフィーカの世界で生きる、異形の生物・植物の姿から、
私達の心の奥底に潜む自然に対する畏敬の念の再認識を促す。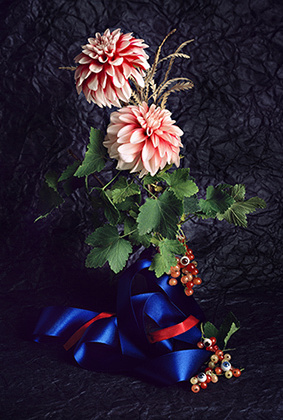 From the collection of the prestigious Mosetti family, "Marchini Memoirs" and " Boficca Botanical Map" Introduce the collection.
The appearance of strange creatures and plants living in the world of Boficca promotes a renewed awareness of the reverence for nature that lurks deep in our hearts.

2019: KAO'RU Exhibition Vol.15
イタリアの名門、Mosetti家が何代にも渡って蒐集した
中でも特に秘蔵とされる、書物 「マルキニ回想録」。
今回はその回想録にある「植物標本画」をイメージして制作した。
Italy's distinguished family, the Mosettis have collected a large number of art and antique items for many generations. Among these, "The Memoirs of Marchini" is the most invaluable. The works that express the world of "Boficca's herbarium paintings" mentioned in his memoirs, and promotes a renewed reverence for nature that lurks deep in people's hearts.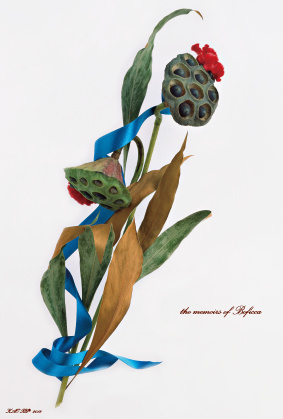 2018: KAO'RU Exhibition Vol.14
Creative Botanical Art Style~
そして、それらまだ見ぬその花々が咲き乱れる幻の世界を
Instead of one flower, several kinds of flowers are combined like a cocktail to create a new kind of creative flower. And the phantom world where these unseen flowers bloom is named "Boficca" (bəfikə).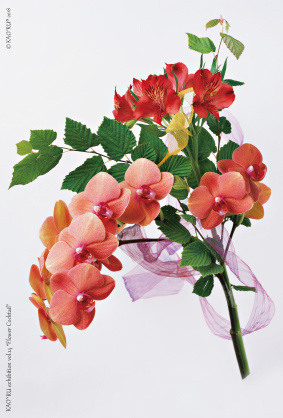 2017: KAO'RU Exhibiton Vol.13
Unseen Existence, Inherited Memories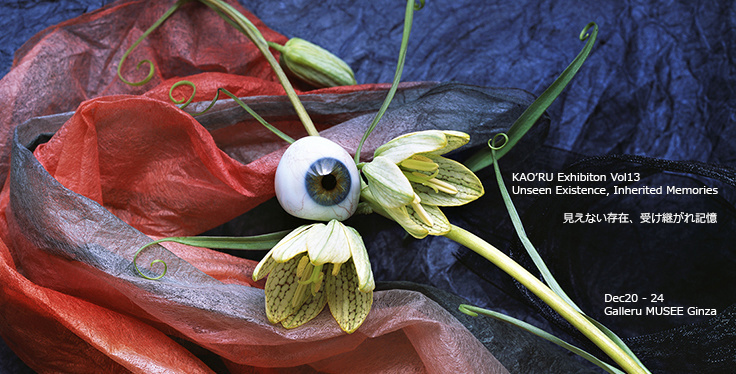 Perhaps the imaginary creatures that appear in the dreams of our youth are due to an instinctive reverence for various natural phenomena. Reconsidering the sense of respect for nature that has been handed down from ancient times to the hearts of Japan. Aimed to express.